Automotive Industry in Colombia - a Key Sector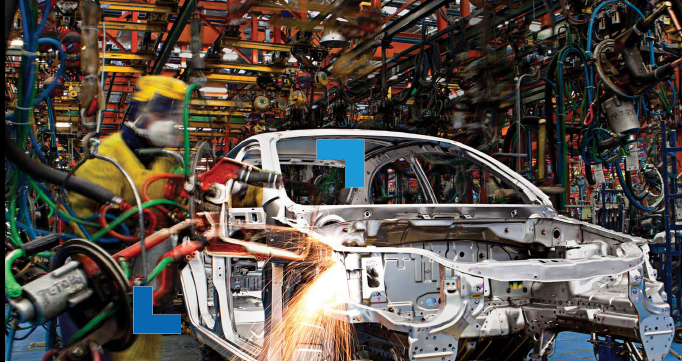 Why Colombia?

AUTO PARTS MARKET UNDER DEVELOPMENT AND WIDE RANGE OF PROVIDERS OF ORIGINAL AND SPARE PARTS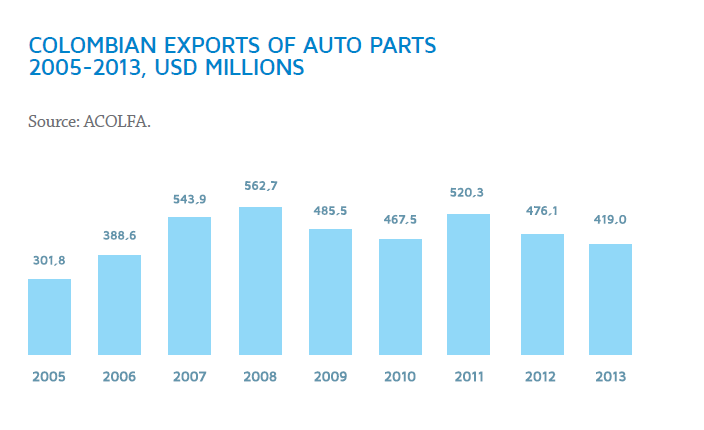 Production in auto parts sector has doubled over the last ten years. Most of national production corresponds to parts and accessories not classified for gearboxes, automobile rims and vehicle axles or drivetrains.Exports of auto parts to Venezuela have fallen rapidly since 2009. This reduction has been compensated for by growth in auto parts exports to Ecuador, Peru, Chile, Argentina and Panama.The main destination for Colombian exports of auto parts is Ecuador, with approximately 27.7% of total exports.
Imports of auto parts into the country have grown 9.8% per year, especially imports from Free Trade Zones, which have tripled over the last 10 years. While imported auto parts represented 10.4% of the country's total imports in 2003, this figure reached 26.8% in 2012. On the other hand, exports have been maintained at levels close to 500Billion dollars over the last 5 years.
INCREASE IN DEMAND AND SALES IN THE SECTOR

Vehicle exports from Colombia has grown six fold since  2009 in terms of the number of units. Between 2012 and 2013 vehicle exports grew 65%. ACOLFA, 2014t.
Chevrolet, Renault, Hyundai, Kia and Nissan generated 64.6% of total vehicle sales in the country during 2013, with 190,141 units. ANDI, 2014.
Sales exceeded 290,000 units for the third consecutive year. ANDI, 2014
Constant growth in consumption is predicted in the medium term, capable of reaching an annual market of 400,000 units on average in upcoming years.
COLOMBIA, A COUNTRY WITH MULTIPLE DEVELOPMENT HUBS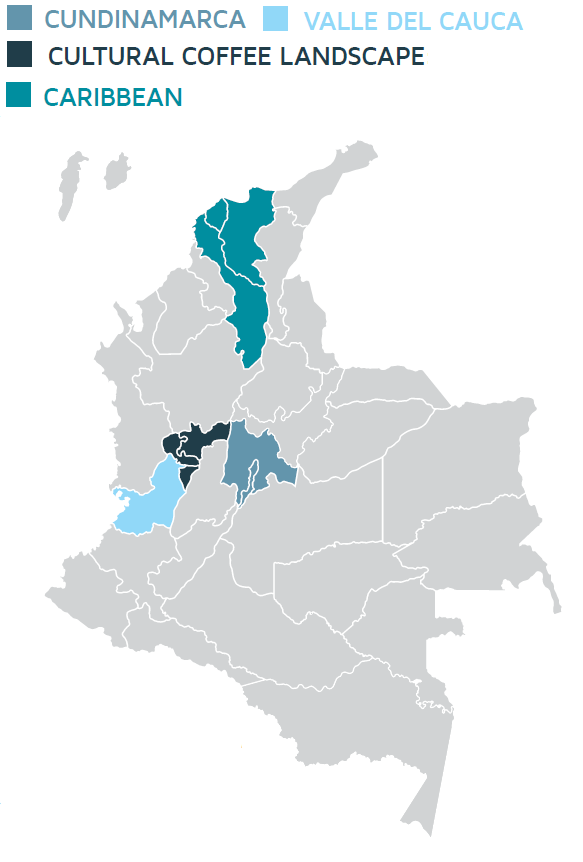 LARGE FOREIGN COMPANIES HAVE CHOSEN COLOMBIA AS A PLACE TO INVEST


DOWNLOAD HERE THE FULL REPORT PROVIDED BY PROCOLOMBIA
Source: Prcocolombia (2015), Colombia Growth, Confidence and Opportunities to Invest - Automotive Industry